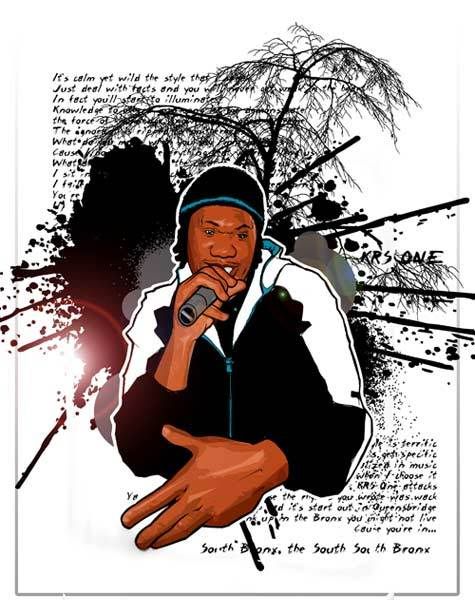 Source:
Davey D Hip Hop Blog
Legendary Hip Hop star
KRS One
blew up the spot the other week at the FCC hearings in Chicago. It was a contentious session where Chicago's Hip Hop community made their presence felt. Here in this clip provided by
Freepress
.. KRS drops serious science about the imbalanced power dynamics that exists between rappers and radio station owners.
He also called for the attendees to not just hold hearings but to actually walk out and surround Chicago Hip Hop station
WGCI
which he helped put on the map by starting a Hip Hop show called
Rap Down
with the late legendary Chicago icon
DJ Pinkhouse
back in the early 90s. KRS notes that despite the postivite efforts he puts forth he can no longer get any of material played on that station.
KRS wraps up his remarks by explaining that radio stations like WGCI and other big businesses have criminalized Hip Hop with its continuous negative presentations. This has caused a public safety issue because police officers and others listen to the radio and come away beliving the falsehoods. This in turn leads to increase profiling of all Hip Hoppers and Black people in general.
KRS gets major props for taking time out to attend the hearings even though he was in town just to do a concert.
Here is the link to those remarks just in case the audio player is not working.