The popularity of Manga in the states cannot be denied , but to me it was always lacking and limited, because with very few exceptions there are rarely people of color in them. Granted they were not created for a multicultural audience but that does become an argument when Manga books are on the racks at the downtown Borders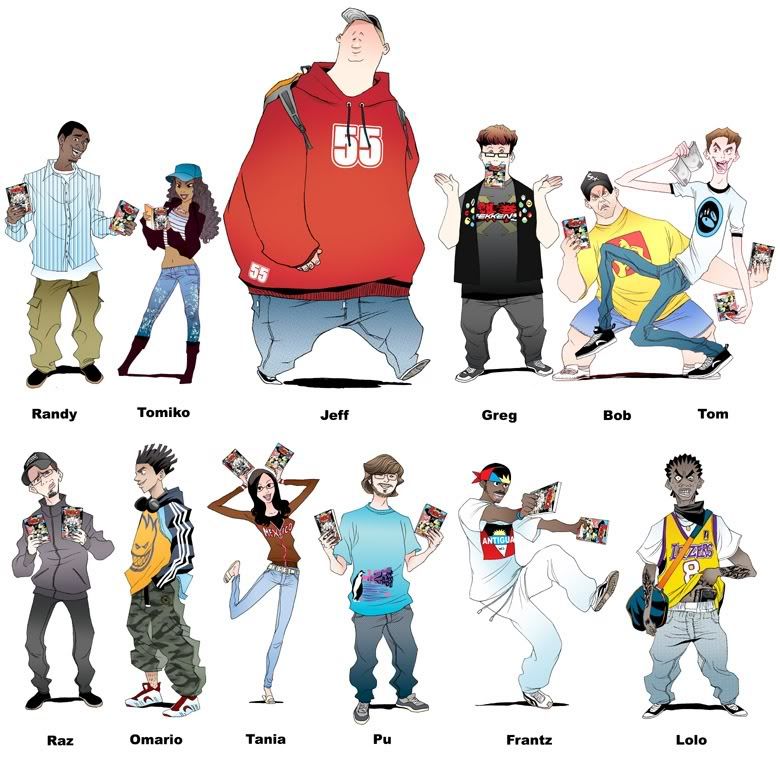 Felipe Smith
was a God send creating a manga style book (see Youtube argument below) that not only capture the look of the innercity, but also the plight of survival.
click here for sample
"The story (MBQ)has become about so much more than that. It's about the poverty this creator lives in, it's about the friends that help him out, it's about the streets of LA and the cops and the thugs and the regular people and the tourists and the burger flippers and the yuppies and everyone and everything coming together, living together in an environment that could only be described as absurd...if you didn't live in it every day of your life. And it's funny as hell."
~Luis Reyes, Editor
An American of Jamaican-Argentine descent, Felipe completed his high school studies at the
American Community School in Argentina and then went on to pursue a BFA at the School at the Art Institute of Chicago. His ongoing efforts to achieve fame and fortune include: bussing tables in a country club in Indiana, waiting tables at a Chinese restaurant in LA's Westwood, packing boxes, bubble wrapping monitors, and making keys at a postal center, serving soju shots to raucous customers at a Japanese karaoke box, chasing people for unpaid jobs, and placing 1st and 2nd in international and national manga contests. Felipe's work has been published in the U.S., Canada, Argentina, U.K., and Holland. He has also worked as a character designer and animator in the U.S. as well as a cover illustrator for comics.
Felipe's art is a fussion of Manga, traditional comic, and his own unique style. He calls it Manga, others differ including his mentor
Click here to order MBQ